Forever
Collection
Pieces intended to last forever created to live and age with you
The Parka, probably the most iconic Ten C's garment. It was first used in 1951 by the United States Army as weather protection in the Korean War and later became a cult clothing item for scooter-riding British Mods in the 1960s. This version is based on the loose-fitting M-65, which features a longer back and adapts well to variations in temperature.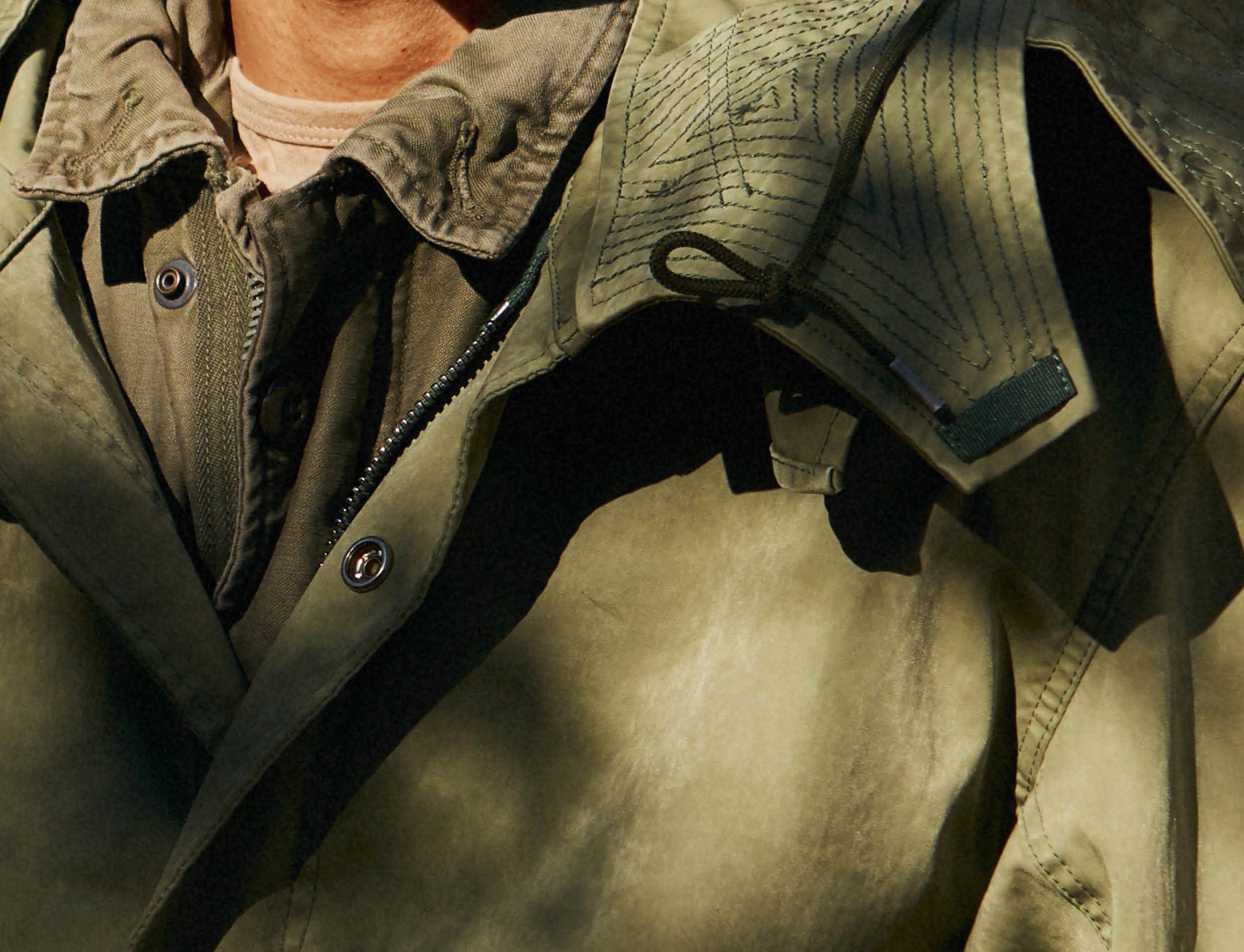 The Anorak is a water-repellent, hooded jacket that was first designed by the Caribou Inuit living in the Canadian arctic. Originally made from caribou or seal skins coated in fish oil, as a pull-over jacket, this classic archetype has been around in lighter weight fabrics with a zipper front since the 1950s
The US Army Field Jacket was first introduced in 1943. It was remodelled in 1951 and this version, with its front zip, press stud closure, drawstring waist and rolled up hood in the collar pocket is close to the 1965 version used widely by the United States Forces during the Vietnam war.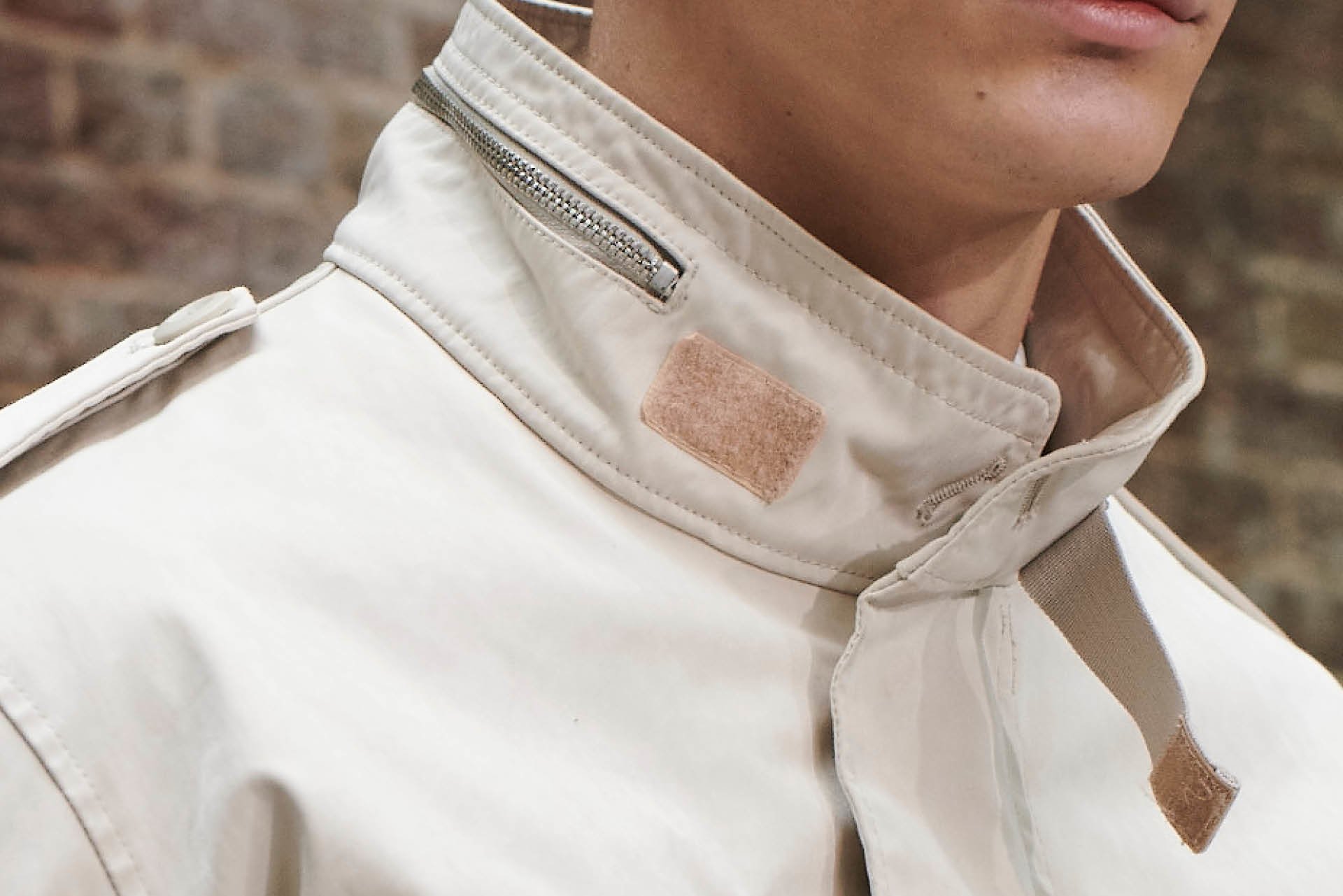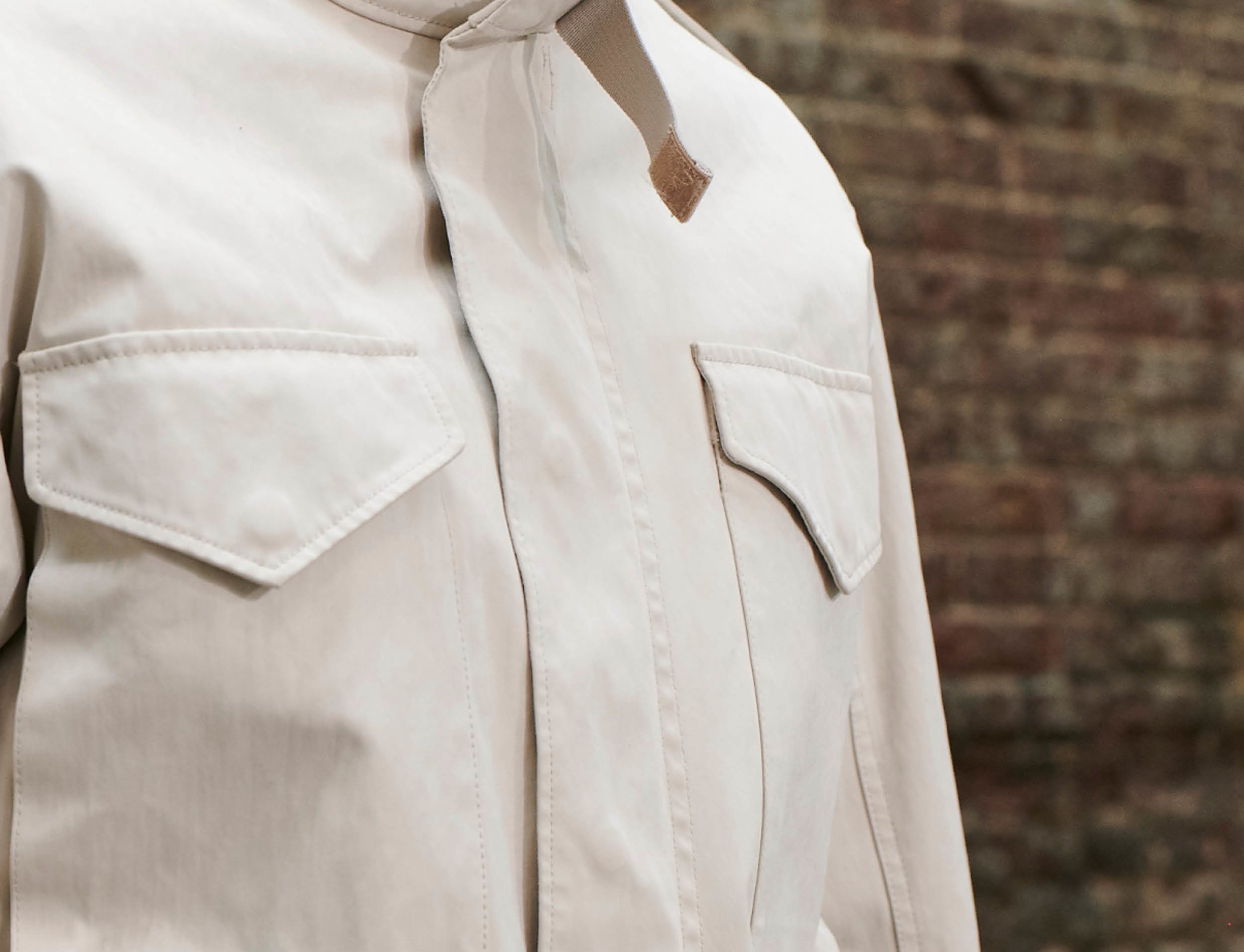 The Cyclone Parka takes its shape from the slimmer fitting german snorkel parkas of the late 1960's. The pocket and hood details reference the Tempest Anorak but have been adjusted to work better with the slightly narrower set-in sleeve.
The Tempest Anorak is an opened version of the classic field, or camouflage, pull-over smock. The extra large hood was originally designed to encompass, and therefore camouflage, any protective head gear. A raglan sleeve is most commonly used for these pull-over pieces since it is easier to pull on and sits better over other jackets. The Tempest Anorak is hosting two front utility pockets with a dropped hemline to the reverse ensuring maximum coverage through wet weather.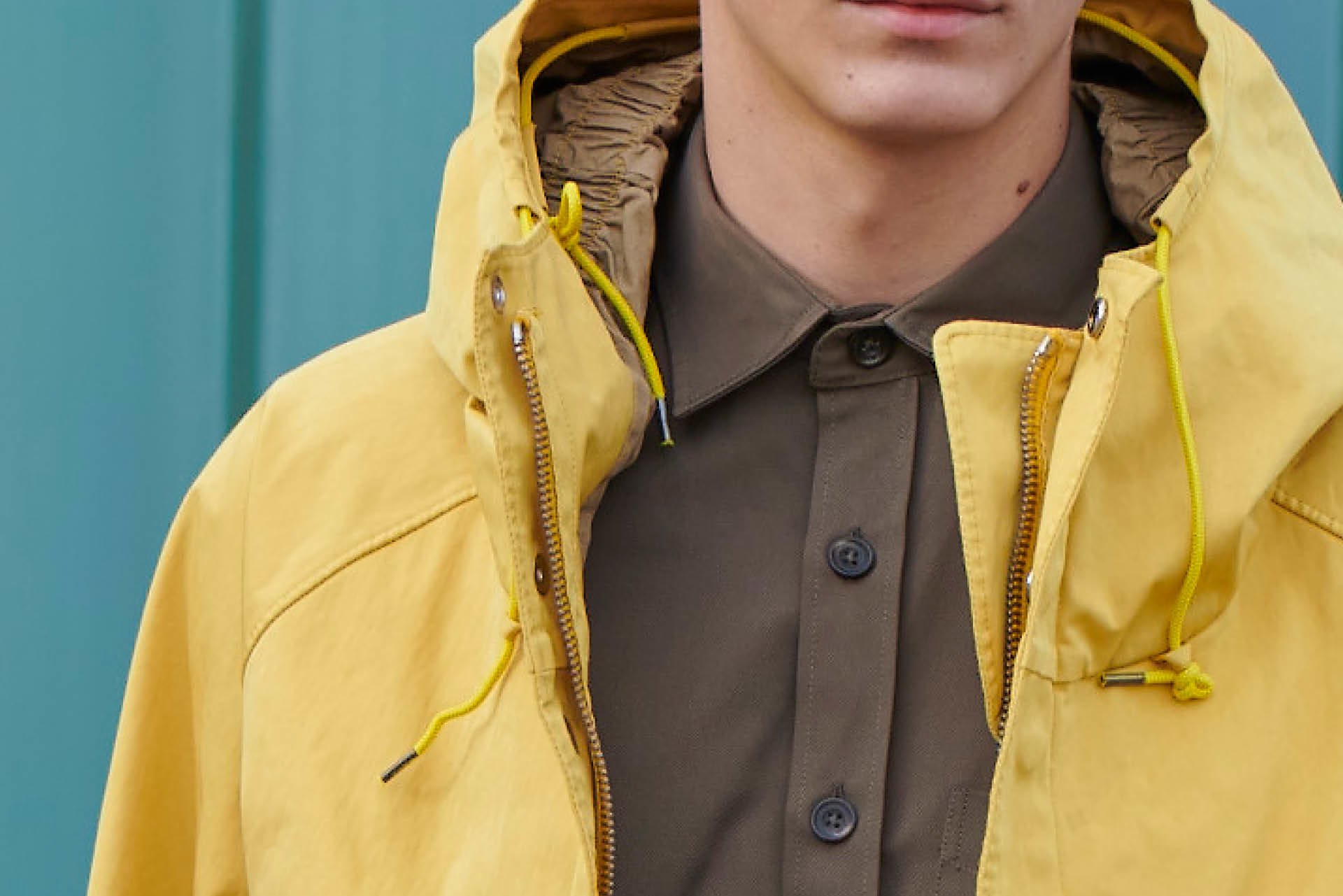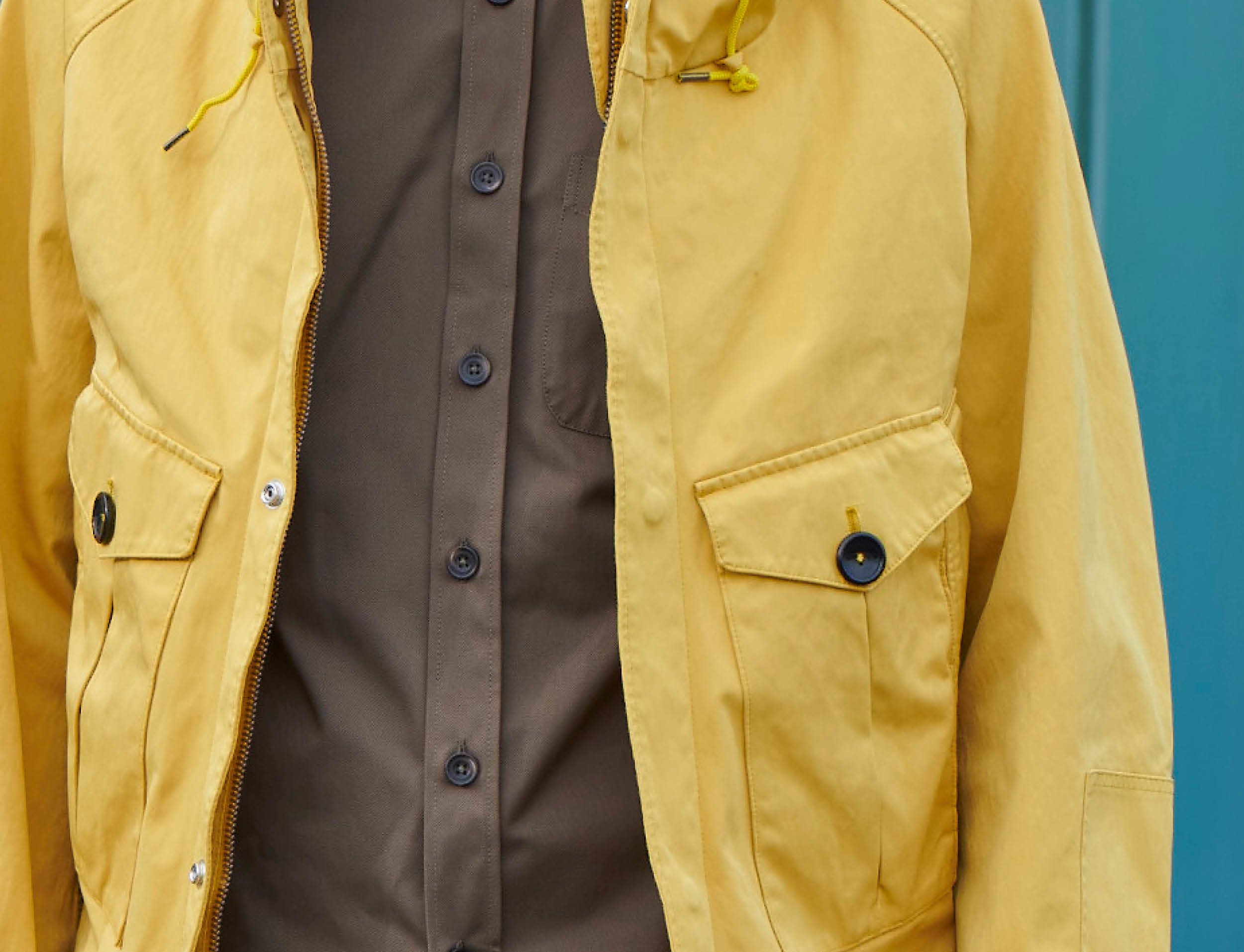 Developed in collaboration with an expert team of Japanese Designers, the Ten C Wind Shirt is constructed from an incredibly dense Polyester/Nylon blend jersey which is put through a rigorous selection of treatments in order to create an incredibly soft handle and an aesthetic that is unique to Ten C. A timeless piece designed to age and patina naturally through use
The Car Coat is based on the classic Mac style raincoat. Made up in Ten-C's unique fabric - OJJ ( Original Japanese Jersey), the jacket will mould itself to the wearer and will acquire its own individual patina over time. Features on the jacket include a regular collar, full concealed button front, two slanted hand pockets and strap and button adjust cuffs.
The Core Parka is manufactured in Ten C's unique knitted "Polyester/Nylon" (OJJ) blend. The OJJ fabric forms with long use on the wearer and gets its own individual patina, so each jacket reflects its own personal history and that of its owner. Front zipper with press stud placket and two large front pockets. High-cut collar and visor hood with drawstring. Drawcord at hem.