Forever Collection


Pieces intended to last forever. 5 timeless and iconic jackets cut from one fabric - that's it, forever.
Garments that are conceived to mould to your body and age gracefully as they are worn. Each piece is made to fit into one another, creating a system of interchangeable modules ensuring that can be worn all year round.
Parka

The Parka, probably the most iconic Ten C's garment. It was first used in 1951 by the United States Army as weather protection in the Korean War and later became a cult clothing item for scooter-riding British Mods in the 1960s.
Cyclone Parka

The Cyclone Parka takes its shape from the slimmer fitting german snorkel parkas of the late 1960's.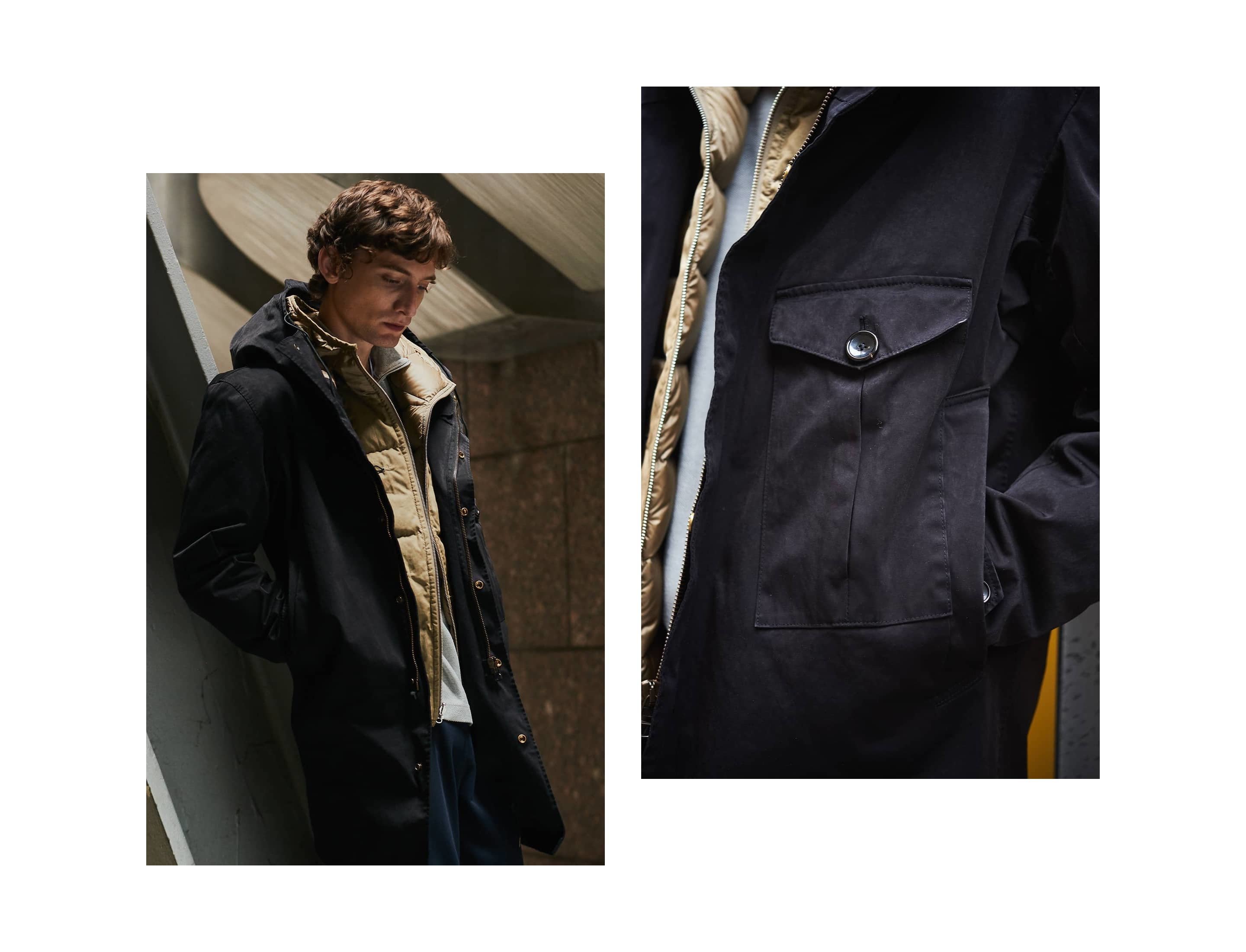 Anorak

The Anorak is a water-repellent, hooded jacket that was first designed by the Caribou Inuit living in the Canadian arctic.
Tempest Anorak

The Tempest Anorak is an opened version of the classic field, or camouflage, pull-over smock. The extra large hood was originally designed to encompass, and therefore camouflage, any protective head gear.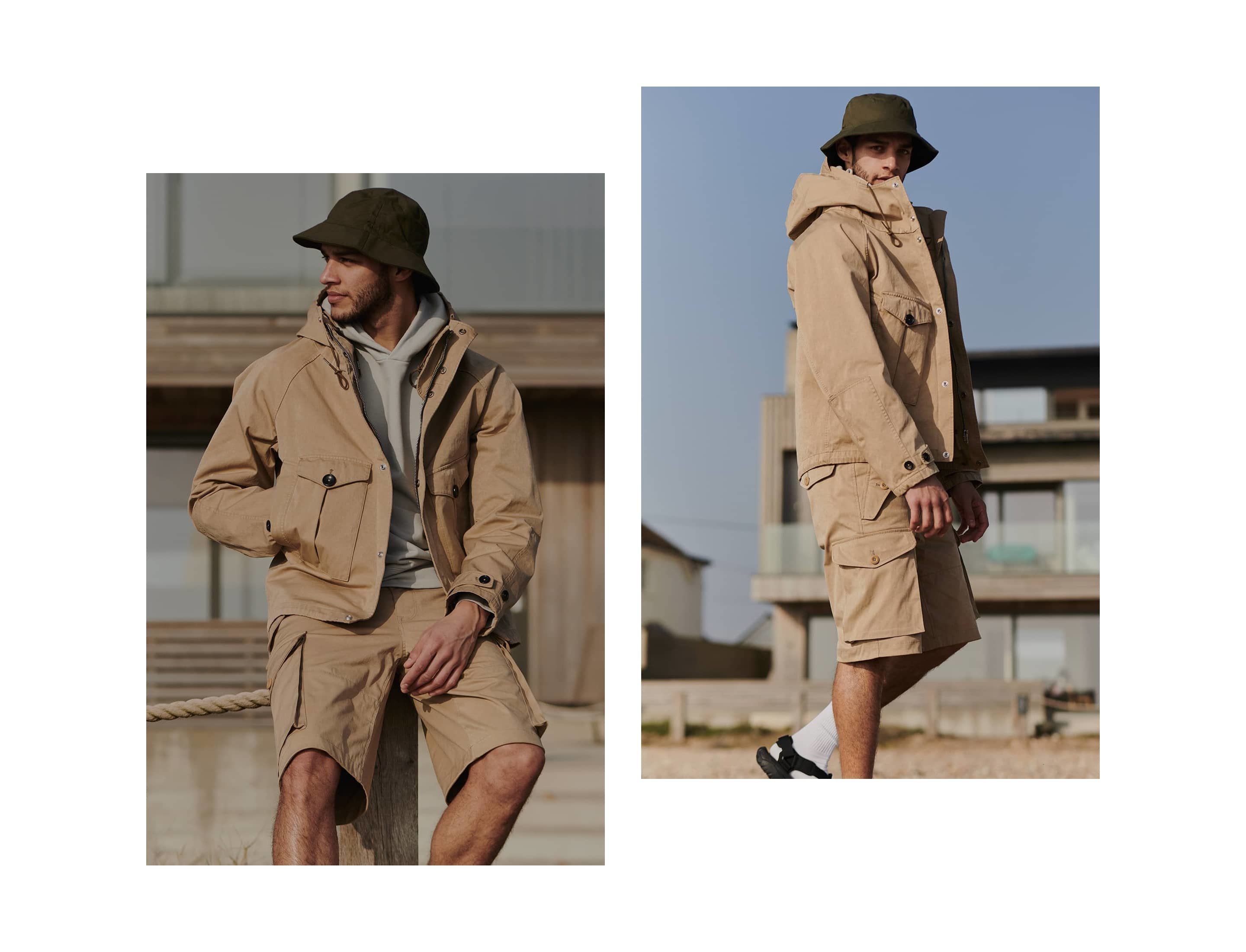 Field Jacket

The US Army Field Jacket was first introduced in 1943. It was remodelled in 1951 and this version, with its front zip, press stud closure, drawstring waist and rolled up hood in the collar pocket is close to the 1965 version